B2 German Intensive course
559€
approx. 8 weeks, approx. 200 lessons
Mon-Thu, 8:00-12:45 or 13:00-17:45
Location: Dortmund or online
Bonus 1: B2 Intensivtrainer (for offline students only)
Bonus 2: e-learning from Perfekt Deutsch
Registration deadline: 14 days before the course
German B2 intensive course
Our B2 German course builds on the B1 intensive course. The B2 intensive course offers a well-founded introduction to important fundamentals of scientific language. You learn such B2 structures as nominalization, verbalization, participles, subjunctive I etc. and practice these intensively in the course. In addition, you will gradually build up your academic and job-related reading and listening skills using texts with a higher level of difficulty. The range of vocabulary is expanded to include study and subject-specific topics.
In our B2 intensive course, you will continuously build up your oral and written communication skills in a study-related context. Summaries, graphic descriptions and the writing of argumentative text productions are practiced.
Your daily B2 lessons with us look like this:
Training of oral and written communication skills
intensive vocabulary work
Training of listening and reading comprehension based on texts with a higher level of difficulty
Learning and practicing more complex grammar structures
Presentation and writing training
Pronunciation training
After successfully completing our B2 intensive course, you will have advanced knowledge of spoken and written German and will be able to use it confidently. You can express yourself independently and specifically in the oral as well as in the written production on a wide range of topics, explain the pros and cons of current problems and represent your own point of view.
After completing the course, you will also be able to communicate effectively at work, have long, complex conversations and be able to correctly write and verbal information.
---
Addressees:
Our B2 intensive course is particularly suitable for German learners who want to study at a German university and need proof of their German language skills. Our B2 intensive course is also aimed at already trained academics who work or want to work in Germany and who want to expand and improve their German skills accordingly.
---
Requirements / previous knowledge:
telc B1 certificate or
B1 certificate from a language school in Germany or
Admission test
---
Methods:
Teaching different reading and listening strategies (global, selective, detailed)
Teaching various methods to develop unknown vocabulary
Practicing the newly acquired vocabulary through dialogue exercises and writing your own texts (argumentation)
Use of recognized textbooks and proven materials, which are supplemented by previous tests, telc and DSH model tests
Imparting skills and techniques to prepare for studying at a German university
---
Lecturers:
The perfect German teaching team consists of lecturers with extensive teaching experience and intercultural competence.
---
Teaching materials:
In the course you will work with current B2 textbooks. You will receive detailed information on this in good time before the start of the course. We also use teaching materials that are developed by the Perfect German Language Academy and are continuously updated and supplemented by the school's internal editorial staff.
In addition, B2 course participants from Perfect German receive individual access to our course-accompanying e-learning platform. This contains grammar and vocabulary exercises, reading and listening exercises, adapted to the course and language level of B2 German learners, as well as a variety of exercises to improve written expression.
The course content of our B2 German course corresponds to the levels of the Common European Framework of Reference for Languages.
---
Intermediate exams in the B2 German course:
3 major intermediate exams (every 2 weeks)
The regular learning progress checks test the skills of reading, listening, writing and the practiced grammar. The corrections are made by the qualified teachers. With the help of these tests you can check your learning progress.
---
E-learning component:
Perfect German uses the principle of blended learning and combines the face-to-face and online live courses with an e-learning component. On our learning platform, we provide our course participants with online exercises with which they can check and deepen their knowledge of grammar and vocabulary in particular during the course. In addition, our learning platform contains a large number of writing tasks that our German learners work on in the course of the B2 German course. The continuous writing training gives our course participants the opportunity to consolidate their written language skills and to develop and develop discursive skills. The intensive writing training in the B2 course is accompanied by our course instructors, the course participants receive individual error analysis and feedback on their writing performance.
---
Work at home:
You get homework every day. These will be discussed and corrected on the next day of class.
---
Final exam and certificate after the B2 course:
At the end of the course, you will take an internal B2 final exam and receive a B2 final certificate from Perfekt Deutsch. The written exam contains exam parts: grammar, reading comprehension, listening comprehension and text production.
You also have the option of taking a telc German B2 exam with us. Here you can find more information about the telc B2 exam.
---
Additionally for the online course:
With our online B2 German course, you can learn from the comfort of your own home and achieve your desired learning goal in a timely manner.
What to expect:
Interactive live online lessons in the virtual classroom with video and audio
Professional German learning with qualified, experienced DaF teachers
For the online course you need:
stable internet connection
Computer or laptop with camera
microphone
possibly headphones
Our DaF teachers have a lot of experience in teaching the German language and are well versed in using the respective online tools. They know how to make online lessons diverse and goal-oriented, how to motivate participants to do interactive exercises and how to make optimal use of the advantages of online lessons.
In the online German course from Perfekt Deutsch you work with modern software that is free of charge for you. You can either order your GFL textbook as a print version in bookshops or you can work with an interactive digital version.
---
What you will learn in the B2 course:
how you can develop reading and listening texts with a higher level of difficulty

how to write your own coherent texts

how to conduct oral and written discussions on a wide range of topics
Course content in the B2 intensive course:
Chapter 1: Medicine & Cloning

Grammar:

The verb "to become" (summary)

Active – process passive (repetition)

Passive ability

Process passive – status passive

State reflexive

Adverbial clauses and conjunctions (B1 reps.)

Writing training
Differentiate between graphic types
Graphic description order
Formulate introductions

Chapter 2: Eating Behavior & Healthy Lifestyle

Grammar:

Modal infinitive
Modal verb "can"
Modal translation forms
The future tense I and II express the assumption

Writing training:




Graphic description developments




Formulate reasons-consequences and measures

Chapter 3: Digital Media

Grammar:

Nominalization of verbs and adjectives
Nominalization with genitive attribute (part I)
Nominalization of subordinate clauses (Part II)
Verbalization HS → NS + HS
Writing training:
Graphic description comparison
Formulate advantages and disadvantages

Chapter 4: Climate Change & Environmental Protection

Grammar:

Participle I and Participle II as adjective attributes participle constructions
Conversion: relative clause → participle construction
Participle constructions: Relative pronouns in the accusative
Modal participle: participle constructions with "zu"
Nouns participles
Conversion: participle construction relative clause
Writing training:
Write about your home country, formulate the final part

Chapter 5: Dependency & Addiction

Grammar:

Subjunctive II of the present – Form formation- (A2 / B1 Whd.) Subjunctive I,
GR transformations: subjunctive I ↔ direct speech

Writing training:

Formulate chains of arguments

Chapter 6: Stress & Sleep

Writing training:




Formulate chains of arguments
This is included in the B2 course: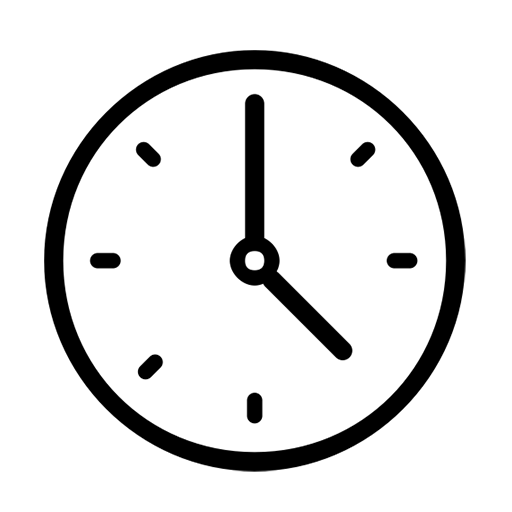 approx. 200 teaching units
with trained DaF teachers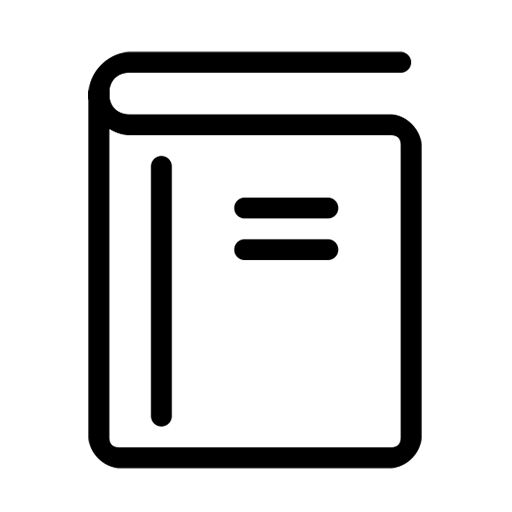 6 lessons
at the B2 level (GER)
Extra teaching material
from Perfekt Deutsch

E-learning component
to deepen what you have learned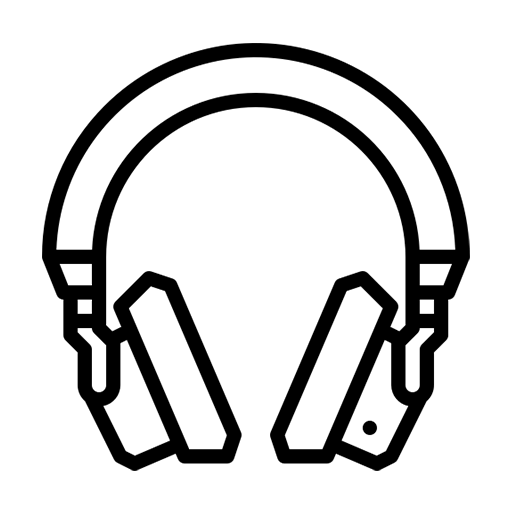 Additional listening training
on our e-learning platform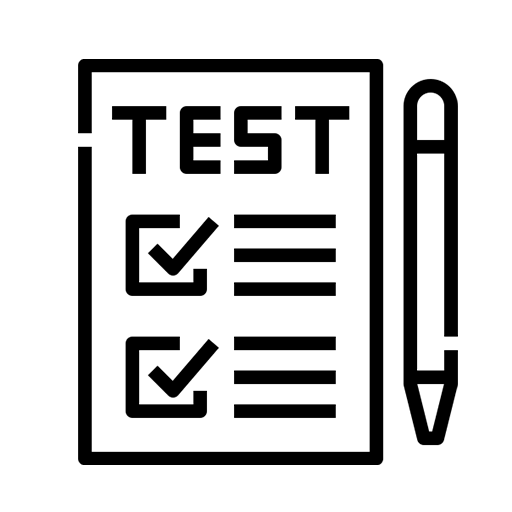 Learning progress checks
periodically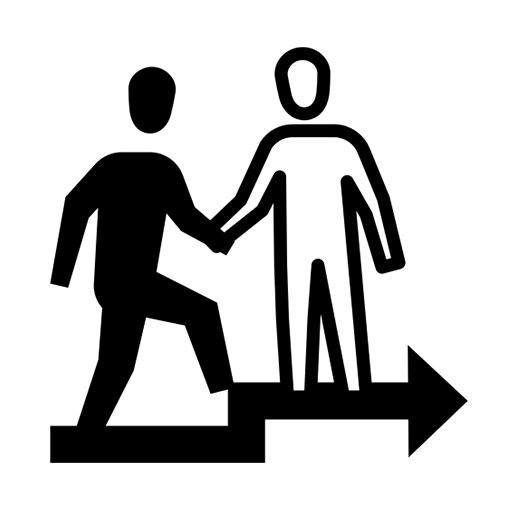 individual error analysis
by Perfekt Deutsch teachers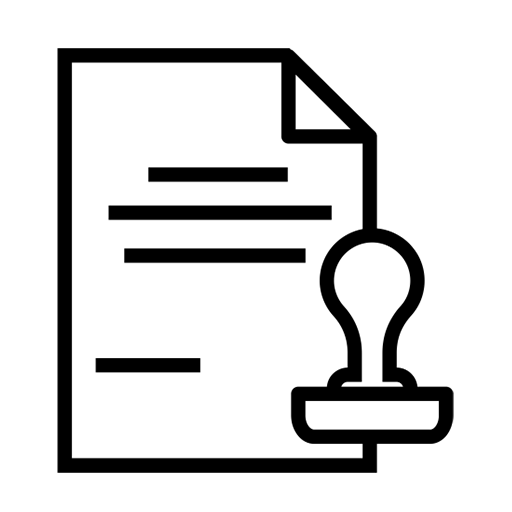 Certificate of attendance
for submission to the authorities, for the purchase of the Youngticket, for enrollment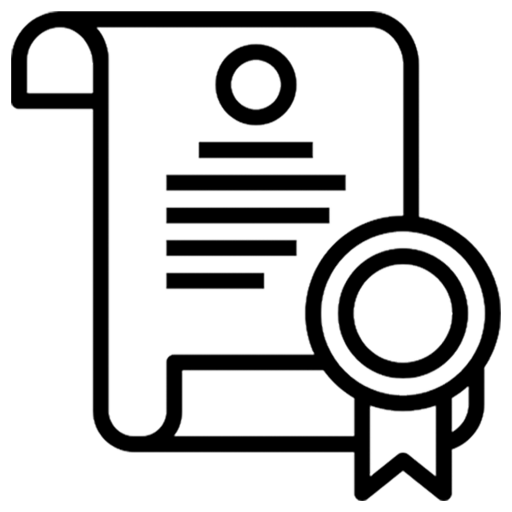 B2 course certificate
from Perfekt Deutsch

telc B2 exam
in the premium and VIP package
Your advantages with Perfekt Deutsch:
professional German courses: online or in school
systematic communication of the course content
in-house teaching materials and course concepts
high learning pace
continuous repetition of grammatical structures and vocabulary
regular tests to monitor learning progress
individual error analyzes and feedback
daily homework and meetings
Use of modern media in the classroom
highly qualified DaF teachers
Licensed examination center for telc, TestDaF, TestAS and OnSET exams
central location in Dortmund city center
regular course and exam dates
free advice possible at any time
Reviews
Ich hatte eine tolle Erfahrung mit dem Sprachkurs. Frau Kübra war kompetent und motivierend, was den Lernprozess sehr angenehm machte. […]

I took both B2 intensive and Telc C1 HS courses. The B2 course made complicated grammar parts seem much […]

Ich habe hier B2 und C1 gelernt und muss sagen, dass es die beste Sprachschule in Dortmund ist. Es werden […]

Ich hatte kürzlich das Vergnügen, Perfekt Deutsch zu besuchen, und ich kann mit Sicherheit sagen, dass es die perfekte Wahl […]

Ich habe bei Perfekt Deutsch die B2-Niveaus gelernt, nachdem ich in meinem Land die B1-Niveau bestanden hatte. Ich lobe die […]

Ich bin sehr zufrieden mit der Leistung des Instituts Perfekt Deutsch und auch meiner Lehrerin, Frau Kübra erdogan sie war […]

Jinane Al Hamouti

Morocco

Beste Sprachschule ich halte Perfekt Deutsch Sprachakademie für ein gutes Institut

Perfekt Deutsch kursunda B1-C1 arası olan kurları bitirdim ve bu süre zarfında çok güzel zaman geçirdim. Bay Morteza ve Bayan […]

من اینجا از b1تا c1 در کلاس های زیان شرکت کردم و خیلی راضی بودم ، استادای خوبی دارند که […]

Ich möchte allen Verantwortlichen des Instituts für die gute Qualität der Ausbildung und die gute Auswahl der Lehrer danken. Es […]

Ich kann Frau Kübra nicht genug für ihre Bemühungen danken. Vielen Dank

Jinane Al Hamouti

Morocco

ich halte Perfekt Deutsch Sprachakademie für ein gutes Institut.

Ich bin sehr zufrieden mit der Leistung dieses Instituts und auch meiner Lehrerin, sie war in jeder Hinsicht ausgezeichnet. Vielen […]

Frau Kübra ist perfekt ♥️👌🏻

Super Entscheidung, ich hab eine Deutschschule für einen Bekannten gesucht und er war mit dieser Erfahrung sehr zufrieden und hat […]

Ich habe Deutschkurse B2 und C1 DSH bei Perfekt Deutsch besucht und im August die DHS-Prüfung bei FH Aachen mit […]

Ich habe Deutschkurse B2 und C1 DSH bei Perfekt Deutsch besucht und im August die DHS-Prüfung bei FH Aachen mit […]

Ich habe Deutschkurse B2 und C1 DSH bei Perfekt Deutsch besucht und im August die DHS-Prüfung bei FH Aachen mit […]

Ich habe Deutschkurse B2 und C1 DSH bei Perfekt Deutsch besucht und im August die DHS-Prüfung bei FH Aachen mit […]

Ich habe hier meine B2- und C1-Kurse absolviert. Sie können die Prüfungen erfolgreich bestehen, indem Sie hier die nötigen soliden […]

Fatima Shabanova

Azerbaijan

Sehr geehrte Damen und Herren, Mein Name ist Fatima Shabanova. Ich habe vom 27. April bis 16. Juni am B2-Modul […]

(Übersetzt von Google) Ich habe bei ihnen zwei Kurse B1 und B2 belegt. Ehrlich gesagt ist es ein wunderbareres Zentrum. […]

(Übersetzt von Google) Der Ort und die Atmosphäre waren großartig. Ich habe B2 online und C1 Präsenz studiert. Beide Lehrer […]

(Übersetzt von Google) Es war mir eine Freude, an den Deutschkursen bei perfekt-deutsch in Dortmund teilzunehmen, und ich empfehle jedem, […]

Mohamed Lamine Diallo

Ivory Coast

(Übersetzt von Google) Ich habe an dieser Schule von Niveau B1 bis Niveau C1 studiert. Die Lehrer sind sehr gut […]

Kizilboga Zelda Ceren

Turkey

Ich habe vom Oktober 2022 bis Januar 2023 die Deutschkurse B2 und C1 DSH bei Perfekt Deutsch besucht und im […]

Ich habe vom April 2022 bis Februar 2023 die Deutschkurse A1, A2, B1, B2 und C1 DSH bei Perfekt Deutsch […]

Ghorbanighazimahale Mohammad

Iran

Ich habe vom Juli bis Dezember 2019 die Deutschkurse B2 und C1 DSH bei Perfekt Deutsch besucht und im  Mai […]

Ich habe vom Juli bis August 2019  den Deutschkurse B2 bei Perfekt Deutsch besucht und im April 2021 die Prüfung […]

Ich habe vom August bis Oktober 2020 den Deutschkurs B2 bei Perfekt Deutsch besucht und im April 2021 die Prüfung […]

Ich habe vom Februar bis Juni 2020  die Deutschkurse B2 und telc C1 HS bei Perfekt Deutsch besucht und im […]

Ich habe vom Januar bis Februar 2021  den Deutschkurs B1 bei Perfekt Deutsch besucht und im Mai 2021 die Prüfung […]

Furkan Bugrahan Kacar

Turkey

Ich habe vom August bis Dezember 2020  die Deutschkurse B1 und B2 bei Perfekt Deutsch besucht und im April 2021 […]

(Übersetzt von Google) Ich kann diese Sprachschule und insbesondere meinen unglaublichen Lehrer nur wärmstens empfehlen. Dank ihr habe ich nicht […]

(Übersetzt von Google) Ich hatte kürzlich das Vergnügen, an Perfekt Deutsch teilzunehmen, von dem ich zuversichtlich sagen kann, dass es […]

(Übersetzt von Google) Ich habe hier meine B2-C1 DSH-Kurse gemacht und bin sehr zufrieden. Es waren vier sehr produktive Monate […]

Hallo, mein Name ist Abdelkarim Ammar und ich komme aus Tunisien . Ich empfehle perfekt Deutsch für Ihren Sprachunterricht, weil […]

Joicè Drama Channel

Nigeria

(Übersetzt von Google) Ich war Schüler der Perfekt Deutsch Sprachakademie von A1-C1. Meine Erfahrung war wirklich gut. Ich habe viele […]

(Übersetzt von Google) Der Besuch dieser deutschen Sprachschule war eine außergewöhnliche Erfahrung. Von dem Moment an, als ich das Klassenzimmer […]

(Übersetzt von Google) Das Institut ist ausgezeichnet und die Lehrer behandeln mich sehr gut. Ich kann es auf jeden Fall […]

Nichts zu meckern , sehr gute ausgebildeten Lehrern. Alles war Top. ich habe viel gelernt und ich kann nur empfehlen.

Ogundeyibi Mayowa

Nigeria

(Übersetzt von Google) Ich hatte die Gelegenheit, sechs Monate lang Deutsch an der Perfekt Deutsch Sprachschule in Dortmund zu lernen, […]

Der Unterricht an dieser Schule hilft, egal wie schlecht das Niveau in dieser Sprache ist, und die Lehrer sind mehr […]

(Übersetzt von Google) Ich habe B2 und C1 DSH-Kurse in Perfekt Deutsch mit Hilfe von Lehrern und ein bisschen Eigenarbeit […]

(Übersetzt von Google) Wunderbares Personal und Lehrer Sehr hilfreich Die Kurse sind sehr hilfreich und haben maßgeblich zu meinem Erfolg […]

Ich habe die Amanische Sprache am Aldeutsch Perfekt studiert, es ist eines der besten Institute in Deutschland. Dort finden Sie […]

(Übersetzt von Google) Ich habe in diesem Kurs von A1 bis C1 gelernt, was mir am besten gefällt, weil der […]

Ich habe hier Deutsch-Intensivkurse auf B1- und B2-Niveau besucht. Ich bin zufrieden mit der angebotenen Qualität und besonders mit der […]

(Übersetzt von Google) Ich habe B1-B2-C1-Kurse bei Perfekt Deutsch belegt und sie in 6 Monaten mit einem sehr intensiven Tempo […]

Ich habe einen B2-Intensiv-Online-Kurs bei Perfekt Deutsch gemacht. Ich habe mehr gelernt, als ich erwartet hatte. Die Teilnehmer können während […]

(Übersetzt von Google) Sehr geehrte Damen und Herren Ich würde gerne sagen, dass die Sprachkurse bei Ihnen super waren, die […]

(Übersetzt von Google) Ich habe an diesem Institut studiert und finde es sehr wunderbar und ich rate Jamil-Studenten, dort zu […]

(Übersetzt von Google) Ich habe B2 und C1 bei Perfekt Deutsch gelernt und ehrlich gesagt war der Kurs wirklich super. […]

(Übersetzt von Google) Nachdem ich an anderen Online-Kursen teilgenommen habe, kann ich sagen, dass Perfekt Deutsch Dortmund ohne Zweifel DAS […]

(Übersetzt von Google) Meine Erfahrung mit dem Perfekt Deutsch Institut war eine der besten Erfahrungen, da dieses Institut keiner Vorstellung […]

(Übersetzt von Google) Meine ehrliche Meinung ist, dass dieser Ort eines der besten Institute in Dortmund ist, um die deutsche […]

Sehr wertvolle Fortbildung habe ich hier erlebt. Bester Wahl in Dortmund für einen Sprachschüler, der die deutsche Sprache beherrschen möchte.

Guten Tag, die Sprachakademie Perfekt Deutsch ist eine der wichtigsten Akademien in NRW. Und aus eigener Erfahrung war es wirklich […]

Yassine Ben Abdallah

Tunisia

(Übersetzt von Google) Ich habe B2 und C1 online bei Perfekt Deutsch gelernt und kann nur sagen, dass es der […]

(Übersetzt von Google) Dort habe ich mich auf die DSH vorbereitet. Der Kurs ist wirklich "intensiv😉". Die Lehrer sind sehr […]

(Übersetzt von Google) Ich habe B2 und C1 in Perfekt Deutsch Dortmund gelernt und die Kurse waren wirklich hilfreich und […]

(Übersetzt von Google) Ich habe B2 und C1 bei Perfekt Deutsch gelernt und ehrlich gesagt war der Kurs wirklich super. […]

Tolles Institut und die Lehrer sind ausgezeichnet.. meine Sprache hat sich sehr verbessert 👍

Ehrlich gesagt war das Niveau des Instituts als Management und als Lehrer mehr als wunderbar, und die Atmosphäre im Herzen […]

Mamadou hasimiou Diallo

Guinea

L'école de langue allemande " Perfekt-Deutsch Sprachakademie" est l'une des meilleures écoles si ce n'est pas la meilleure en Allemagne. […]

(Übersetzt von Google) Ausgezeichnetes Institut, gute Zeiten (Original) معهد ممتاز ومواعيده جيدة‎

Добрый день! Посещал интенсивный курс B2. Что могу сказать… Школа очень ответственно относится к тому, что делает… Я был в […]

Tive uma experiência muito boa durante o tempo que aprendi Alemão na Perfekt Deutsch. Os professores são de qualidade, ensinam […]

(Übersetzt von Google) Ehrlich gesagt war das Niveau des Instituts als Management und als Lehrer mehr als wunderbar, und die […]

Perfekt Deutsch is the right place to learn the German language, they have excellent programs and the best teachers, so […]

(Übersetzt von Google) Die beste Spracherfahrung, die man machen kann. Ich danke der Institutsleitung und den Lehrkräften für ihren Einsatz. […]

(Übersetzt von Google) es war eine wunderbare erfahrung, in dieser schule deutsch zu lernen. mein deutsch ist jetzt viel besser […]

(Übersetzt von Google) Eine der besten Erfahrungen meines Lebens 🇹🇳❤️ und einer der besten Lehrer Frau Volbert, Ute, Melanie und […]

(Übersetzt von Google) Ich habe hier meine DSH-Vorbereitung gemacht, es ist eine erfahrene und aufmerksame Schule. Auch telc Kurse sind […]

(Übersetzt von Google) Echt super!! Ich danke meinen Lehrern, die uns alle Opfer gebracht haben, damit wir alle in kurzer […]

(Übersetzt von Google) Ich habe drei Kurse bei Perfect.Deutsch gemacht: B1, B2, C1. Ich bin eigentlich so glücklich mit dem […]

Übersetzt von Google) sehr sachkundige Lehrer, professionelle Verwaltung und allgemein eine unterhaltsame Lernatmosphäre. Wärmstens empfohlen. 🙂 (Original) professeurs très compétents, […]

(Übersetzt von Google) Ich habe drei Kurse bei Perfect.Deutsch gemacht: B1, B2, C1. Ich bin eigentlich so glücklich mit dem […]

Hadiatoulaye Diallo

Guinea

(Übersetzt von Google) mein Name ist Diallo Hadiatoulaye, ich komme aus Guinea-Conakry und bin seit Oktober 2021 in Deutschland und […]

(Übersetzt von Google) Die Wahrheit ist ein ausgezeichnetes und hochqualifiziertes Institut, und die Lehrer sind erfahren und geben viel. Ich […]

(Übersetzt von Google) Der beste Deutschkurs mit den besten Lehrern (Original) Kursi me i mire i gjuhes Gjermane me mesuesit […]

Barry, Boubacar Sidiki

Guinea

(Übersetzt von Google) Hallo, mein Name ist Boubacar Sidiki Barry und ich komme aus Guinea. Ich empfehle perfekt Deutsch für […]

Ich war sehr zufrieden mit diesem Institut und empfehle es jedem, der die Grundlagen deutscher Sprachkonzepte gut lernen möchte 💪🏻❤ […]

(von Google) Guten Tag bin ich dem Sprachinstitut Perfekt Deutsch sehr dankbar. Ich habe die Telc HS-Klassen B2 und C1 […]

Die Sprachkurse, die ich bei perfekt Deutsch belegt habe, waren wirklich interessant. Ich danke Herrn Patrick, Frau Melanie und vor […]

Elif Ayça Yıldırım

Turkey

I took B1-B2-C1 courses at Perfekt Deutsch and successfully completed them in 6 months with a very intense tempo and […]

MOHAMAD ALI YEHYA

Lebanon

تجربة مثاليّة و معهد ممتاز ذو مستوى عالي من الخبرة

Je m'appelle Aissatou Diallo j'ai suivi mes courq de deutsch de A2 à C1 à Perfekt Deutsch.Au début j'étais seulement […]

Я изучала В2 в Perfekt Deutsch, за короткий период обучения получила огромное количество знаний, которое применяю не только письменно, но […]
Frequently bought together
telc C1 Hochschule course

Next course: 25.10 - 07.12.23

Duration:

approx. 7 weeks

Start:

every 2 months

Сapacity:

approx. 140 lessons

Schedule:

Mon-Thu, 08:00-12:15

Course location:

Dortmund or online

C1 DSH intensive course

Next course: 25.10 - 14.12.23

Duration:

approx. 8 weeks

Start:

every 2 months

Сapacity:

approx. 200 lessons

Schedule:

Mo-Thu, 08:00-12:45

Course location:

Dortmund or online

telc B2 Allgemein exam

Next exam: 11.11.23

Duration:

1 Day

Start:

every 2 weeks

Schedule:

ca. 07:30 - 19:30

Сapacity:

written + oral

Exam location:

Dortmund