A2 German intensive course
559€
approx. 8 weeks, approx. 200 lessons

Mon-Thu, 13:00 p.m.-17:45 p.m.

Location: Dortmund or online

Bonus 1: A2 Intensivtrainer (for offline students only)
Bonus 2: e-learning from Perfekt Deutsch

Registration deadline: 14 days before the course
A2 German intensive course
The aim of the A2 German course is to further develop your previously acquired elementary communication skills. You will deepen the grammar from the A1 course and learn new grammatical structures. You are also continuously expanding your vocabulary. With us you will learn to speak and write about your own experiences from your private environment such as hobbies, traveling, childhood memories or other experiences. In the A2 course from Perfekt Deutsch you have the opportunity to practice the German language efficiently, both verbally and in writing, every day.
Your daily A2 lessons with us look like this:
Training of oral and written communication skills

intensive vocabulary work

Training of listening and reading comprehension

Learning and practicing the grammar structures at the A2 level

Writing training

Pronunciation training
After successfully completing our A2 language course, you will have a basic vocabulary and can express your opinion on known people, on familiar, everyday topics and activities in the areas of school, leisure, work, etc. in oral and written form. All in all, you get greater security in conducting simple conversations in which you can become more and more actively involved.
---
Target group:
German learners who want to consolidate and expand their knowledge of basic grammar and vocabulary in order to be able to cope with most everyday situations linguistically independently and to be able to hold simple conversations successfully.
---
Requirements / previous knowledge:
telc A1 certificate or

A1 certificate from a language school in Germany or

Admission test
---
Methods:
Language of instruction: German

Group, partner and project work

in-house learning platform with additional learning materials

Presentation of the topics in the form of reading and listening texts

Expansion of the vocabulary in the context of reading and dialogue exercises as well as in written text productions
---
Lecturers:
The teaching team from Perfekt Deutsch consists of lecturers with extensive teaching experience and intercultural competence.
---
Teaching materials:
In the course you will work with current A2 textbooks. You will receive detailed information on this in good time before the start of the course. We also use teaching materials that are developed by the Perfect German Language Academy and are continuously updated and supplemented by the school's internal editorial staff.
In addition, the A2 course participants from Perfekt Deutsch receive individual access to our course-accompanying e-learning platform. This contains grammar and vocabulary exercises, reading and listening exercises, adapted to the course and language level of A2 German learners, as well as a large number of exercises to improve written expression.
The content of our A2 German course corresponds to the levels of the Common European Framework of Reference for Languages.
---
Vocabulary tests, intermediate exams in the A2 German course:
12 vocabulary tests (after each lesson)

3 major intermediate exams (every 2 weeks)
The regular learning progress checks test the skills of reading, listening, writing and the practiced grammar. The corrections are made by the qualified teachers. With the help of these tests you can check your learning progress.
---
E-learning component:
The Perfekt Deutsch Language Akademy uses the principle of blended learning and combines the face-to-face and online live courses with an e-learning component. On our learning platform, we provide our course participants with online exercises with which they can check and deepen their knowledge of grammar and vocabulary in particular during the course. In addition, our learning platform contains a large number of writing tasks that our German learners work on in the course of the A2 German course. The continuous writing training gives our course participants the opportunity to consolidate their written language skills and to develop discursive skills. The intensive writing training in the A2 course is accompanied by our course instructors, the course participants receive individual error analysis and feedback on their writing performance.
---
Work at home:
You get homework every day. These will be discussed and corrected on the next day of class.
---
Final exam and certificate after the A2 course:
At the end of the course, you will take an internal A2 final exam and receive an A2 final certificate from Perfekt Deutsch. The written exam contains the following parts: grammar, reading comprehension, listening comprehension and text production.
You also have the option of taking a telc German A2 exam with us. Here you can find more information about the telc A2 exam.
---
Additionally for the online course:
With our online A2 German course, you can learn from the comfort of your own home and achieve your desired learning goal in a timely manner.
This is what awaits you:
Interactive live online lessons in the virtual classroom with video and audio

Professional German learning with qualified, experienced

GAFL

(German as a foreign language)

teachers
For the online course you need:
stable internet connection

Computer or laptop with camera

microphone

possibly headphones
Our german teachers have a lot of experience in teaching the German language and are well versed in using the respective online tools. They know how to make online lessons diverse and goal-oriented, how to motivate participants to do interactive exercises and how to make optimal use of the advantages of online lessons.
In the online German course from Perfekt Deutsch you work with modern software that is free of charge for you. You can either order your textbook as a print version in bookshops or you can work with an interactive digital version.
What you will learn in the A1 German course:
How you can communicate in everyday and some professional situations, e.g
talk about interests and preferences

Explain and justify your opinion on a specific topic and plans

talk about the daily routine and leisure activities

place an order over the phone

tell a story or recount the plot of a book or movie

report on the past

Express consequences and contradictions

give a short presentation

talk about advantages and disadvantages
How you can read and write simple texts in which common everyday language occurs, e.g.
Formulate comments

write private letters in which events, feelings and wishes are reported

understand and write travel reports

write formal emails

understand newspaper reports

summarize experiences and impressions in a blog
Course content in the A2 German course:
Lesson 1: Leisure and Hobbies

Vocabulary: leisure, activity, in the restaurant

Grammar:

Genitiv: Name + –

s

Wiederholung: Perfekt

Konjunktionen

aduso

Nebensatz mit

weil

Konjunktion

deshalb, deswegen, daher, darum

Lesson 2: School, studies and work

Vocabulary: experiences in school, school subjects, school types

Grammar:

Modalverben im Präteritum
Perfekt bei Modalverben
Wiederholung Artikel
Possessivartikel im Dativ

Lektion 3: Medien

Vocabulary: media, media activities, film

Grammar:

Komparativ und Superlativ
Vergleichssätze mit als, wie
Nebensatz mit dass

Lesson 4: Cultural Behaviors, Festivals

Vocabulary: celebrations, events, feelings, congratulations, thanks, events

Grammar:

Nebensatz mit wenn
reflexive Verben

Lesson 5: Life in the city

Vocabulary: city, job interview, bank, authority

Grammar:

Genus der Substantive
Adjektive nach dem unbestimmten Artikel
Präpositionen mit Dativ und Akkusativ
Konjunktiv II könnte

Lesson 6: Working worlds

Vocabulary: activities at work, train travel, events, on the phone

Grammar:

Adjektive nach dem unbestimmten Artikel
Adjektivdeklination ohne Artikel
werden

Lesson 7: Public Transport

Vocabulary: public transport, urban traffic, commuting to work

Grammar:

Indirekte Fragesätze:
W- Fragen und ja/nein-Fragen mit ob
Ortsangaben:
Präpositionen

Lesson 8: Learning, exams

Vocabulary: learning, exams, presentations

Grammar:

Konjunktiv II; sollte (Ratschläge)
Interrogativartikel Was für ein(e)?
Präteritum

Lesson 9: Sport and fans

Vocabulary: sports, fans, dates

Grammar:

Sätze verbinden: deshalb, trotzdem
Verben mit Dativ und Akkusativ

Lesson 10: Living, neighbors, moving

Vocabulary: living, neighbors, location information, moving, animals

Grammar:

Wechselpräpositionen

Positions- und Richtungsverben

Nebensatz mit als und wenn

Lesson 11: Time and Leisure

Vocabulary: time, free time, desires, plans

Grammar:

Konjunktiv II (Wünsche, Ratschläge)
Verben mit Präposition
W-Fragen mit Präposition

Lesson 12: Music and Art

Vocabulary: music, description of images

Grammar:

Indefinitpronomen
Relativsätze mit Nominativ und Akkusativ
This is included in the A2 course: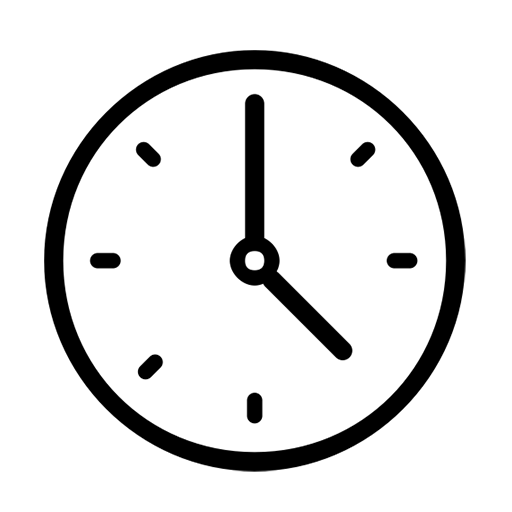 approx. 200 teaching units
with trained GAFL (German as a foreign language) teachers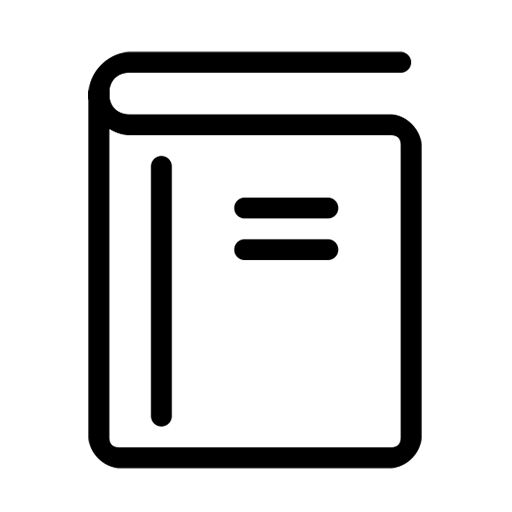 12 lessons
at A2 level (GER)
Extra teaching material
from Perfekt Deutsch

E-learning component
to deepen what you have learned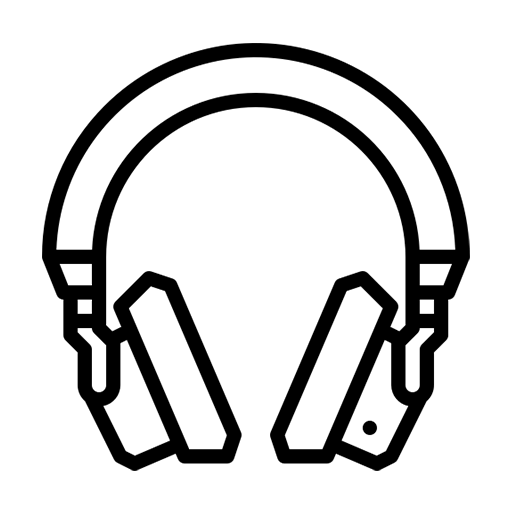 Additional listening training
on our e-learning platform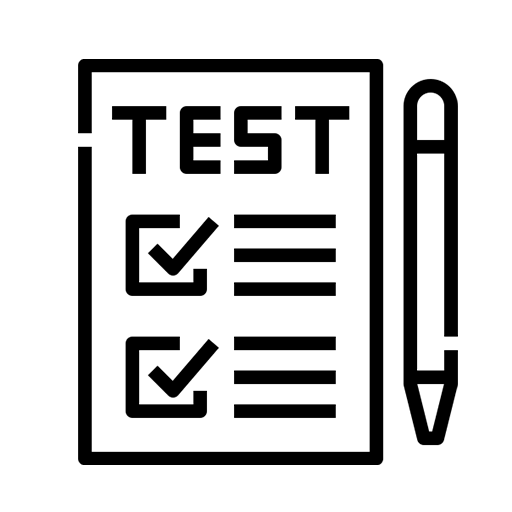 Learning level checks
periodically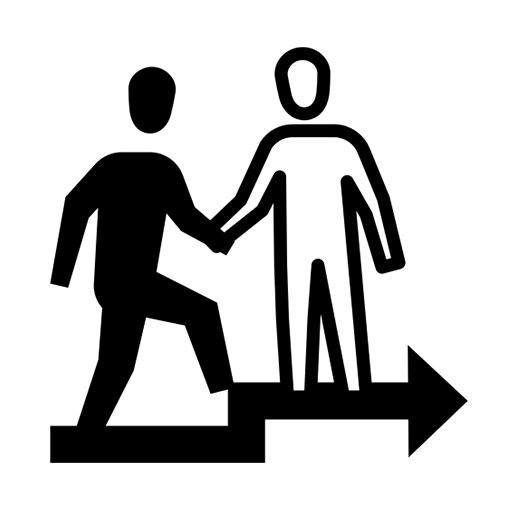 individual error analysis
from teachers of Perfekt Deutsch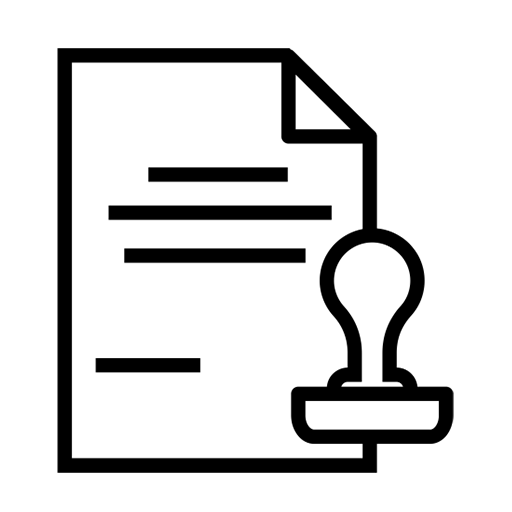 Certificate of attendance
for submission to the authorities, for the purchase of the Youngticket, for enrollment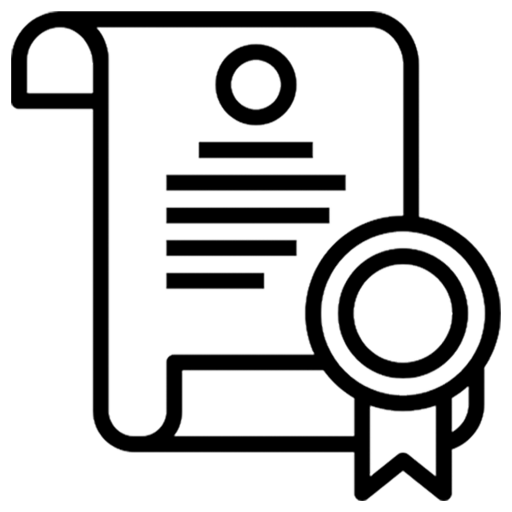 A2 course certificate
von Perfekt Deutsch

telc A2 exam
only in the premium- and vip-package
Your advantages with Perfekt Deutsch:
professional German courses: online or in school
systematic communication of the course content
in-house teaching materials and course concepts
high learning pace
continuous repetition of grammatical structures and vocabulary
regular tests to monitor learning progress
individual error analyzes and feedback
daily homework and meetings
Use of modern media in the classroom
highly qualified DaF teachers
Licensed examination center for telc, TestDaF, TestAS and OnSET exams
central location in Dortmund city center
regular course and exam dates
free advice possible at any time
Reviews
Super Entscheidung, ich hab eine Deutschschule für einen Bekannten gesucht und er war mit dieser Erfahrung sehr zufrieden und hat […]

Ich habe vom April 2022 bis Februar 2023 die Deutschkurse A1, A2, B1, B2 und C1 DSH bei Perfekt Deutsch […]

Hallo, mein Name ist Abdelkarim Ammar und ich komme aus Tunisien . Ich empfehle perfekt Deutsch für Ihren Sprachunterricht, weil […]

Joicè Drama Channel

Nigeria

(Übersetzt von Google) Ich war Schüler der Perfekt Deutsch Sprachakademie von A1-C1. Meine Erfahrung war wirklich gut. Ich habe viele […]

(Übersetzt von Google) Der Besuch dieser deutschen Sprachschule war eine außergewöhnliche Erfahrung. Von dem Moment an, als ich das Klassenzimmer […]

Ogundeyibi Mayowa

Nigeria

(Übersetzt von Google) Ich hatte die Gelegenheit, sechs Monate lang Deutsch an der Perfekt Deutsch Sprachschule in Dortmund zu lernen, […]

(Übersetzt von Google) Ich habe in diesem Kurs von A1 bis C1 gelernt, was mir am besten gefällt, weil der […]

Sehr wertvolle Fortbildung habe ich hier erlebt. Bester Wahl in Dortmund für einen Sprachschüler, der die deutsche Sprache beherrschen möchte.

Добрый день! Хочу выразить вам огромную благодарность за понимание и за то,что у меня есть возможность учить немецкий язык в […]

Ich habe meine DSH – Vorbereitung gemacht. Das Training war intensiv und hervorragend zusammen mit den Auswertungen. Die Lehrer helfen […]

Ehrlich gesagt war das Niveau des Instituts als Management und als Lehrer mehr als wunderbar, und die Atmosphäre im Herzen […]

Alles gut, ich lerne hier Deutsch noch.

Tive uma experiência muito boa durante o tempo que aprendi Alemão na Perfekt Deutsch. Os professores são de qualidade, ensinam […]

I had my first two levels A1 and A2 at perfekt deutsch Dortmund and I was like the best decision […]

(Übersetzt von Google) Ehrlich gesagt war das Niveau des Instituts als Management und als Lehrer mehr als wunderbar, und die […]

Hadiatoulaye Diallo

Guinea

(Übersetzt von Google) mein Name ist Diallo Hadiatoulaye, ich komme aus Guinea-Conakry und bin seit Oktober 2021 in Deutschland und […]

(Übersetzt von Google) Der beste Deutschkurs mit den besten Lehrern (Original) Kursi me i mire i gjuhes Gjermane me mesuesit […]

Je m'appelle Aissatou Diallo j'ai suivi mes courq de deutsch de A2 à C1 à Perfekt Deutsch.Au début j'étais seulement […]
Frequently bought together
B1 German intensive course

Next course: 25.10 - 14.12.23

Duration:

approx. 8 weeks

Start:

every 2 months

Сapacity:

approx. 200 lessons

Schedule:

Mo-Thu, 08:00-12:45

Course location:

Dortmund or online

telc A2 exam

Next exam: 11.11.23

Duration:

1 Day

Start:

once per month

Schedule:

ca. 07:30 - 19:30

Сapacity:

written + oral

Exam location:

Dortmund