C1 DSH intensive course
559€
approx. 8 weeks, approx. 200 lessons

Mon-Thu, 8:00 a.m. -12:45 p.m.

Location: Dortmund or online

Bonus 1: С1 Intensivtrainer (for offline students only)
Bonus 2: e-learning from Perfekt Deutsch

Registration deadline: 14 days before the course
German C1 intensive course – preparation for the DSH exam
Our C1 German course builds on the B2 intensive course. The C1 intensive course from Perfect German offers in-depth preparation for the DSH. In the course, all parts of the DSH exam are presented, developed and practiced intensively. You will continue to gradually build up your academic and job-related reading and listening skills using texts with a higher level of difficulty. Every day in the course you will have the opportunity to systematically expand your vocabulary in study and subject-specific areas and thus continuously improve your ability to express yourself. In addition, we carry out several intermediate exams (mock exams) that precisely simulate the process and content requirements of DSH. The intermediate exams are corrected and assessed by our course instructors according to the DSH guidelines and you receive detailed feedback on your performance in each part of the exam.
Your daily C1 DSH lessons with us look like this:
Training of oral and written communication skills
intensive vocabulary work
Training of listening and reading comprehension based on texts with a higher level of difficulty
Consolidation of complex grammar structures
Presentation and writing training
Pronunciation training
---
Addressees:
Our C1 intensive course is particularly suitable for German learners who want to study at a German university and need proof of their German language skills. Our C1 DSH intensive course is also aimed at already trained academics who work or want to work in Germany and want to expand and improve their German skills accordingly.
---
Requirements / previous knowledge:
telc B2 certificate or
B2 certificate from a language school in Germany or
Admission test
---
Methods:
Teaching different reading and listening strategies (global, selective, detailed)
Teaching various methods to develop unknown vocabulary
Practicing the newly acquired vocabulary through dialogue exercises, lectures and writing your own texts (argumentation)
Imparting skills and techniques to prepare for studying at a German university
---
Lecturers:
The perfect German teaching team consists of lecturers with extensive teaching experience and intercultural competence.
---
Teaching materials:
In our C1 DSH preparation course, we use recognized textbooks and proven materials, which are supplemented by DSH model tests. You will receive detailed information on this in good time before the start of the course. We also use teaching materials that are developed by the Perfect German Language Academy and are continuously updated and supplemented by the school's internal editorial staff.
The course content of our C1 DSH German course corresponds to the levels of the Common European Framework of Reference for Languages.
---
Learning level checks in the C1 DSH preparation course:
3 major intermediate exams (every 2 weeks)
The regular learning progress checks test reading, listening, writing and oral expression. The corrections are made by the qualified teachers. With the help of these tests you can check your learning progress.
---
Work at home:
You get homework every day. These will be discussed and corrected on the next day of class.
---
Final exam and certificate after the C1 DSH intensive course:
At the end of the course, you will take an internal school exam and receive a certificate from Perfect Deutsch. The written exam contains parts of the exam: reading comprehension, listening comprehension and text production. You also have the opportunity to get a DSH exam place at our partner universities.
---
Additionally for the online course:
With our C1 DSH online intensive course, you can learn from the comfort of your own home and achieve your desired learning goal in a timely manner.
What to expect:
Interactive live online lessons in the virtual classroom with video and audio
Professional German learning with qualified, experienced DaF teachers
For the online course you need:
stable internet connection
Computer or laptop with camera
microphone
possibly headphones
Our DaF teachers have a lot of experience in teaching the German language and are well versed in using the respective online tools. They know how to make online lessons diverse and goal-oriented, how to motivate participants to do interactive exercises and how to make optimal use of the advantages of online lessons.
In the online German course from Perfekt Deutsch you work with modern software that is free of charge for you. You can either order your GFL textbook as a print version in bookshops or you can work with an interactive digital version.
What you will learn in the C1 DSH course:
how you can develop reading and listening texts with a high degree of difficulty

how you can write your own coherent texts (arguments, graphic descriptions, summaries, etc.)

how to conduct oral and written discussions on a wide range of topics

how to structure and give a presentation

how you can act and react in different verbal communication situations in university life
Course content in the C1 DSH preparation course:
Lesson 1: Medicine (Part 1)

Reading comprehension

grammatical transformations

listening comprehension

text production

Lesson 2: Media world, Internet and media, computer games

Reading comprehension

grammatical transformations

listening comprehension

text production

Exercises in describing graphics

Lesson 3: Environment & Climate Change

Reading comprehension

grammatical transformations

listening comprehension

text production

Exercises in describing graphics

Lesson 4: Exercise

Reading comprehension

grammatical transformations

listening comprehension

text production

Lesson 5: Tourism

Reading comprehension

grammatical transformations

listening comprehension

text production

Lesson 6: Senses

Reading comprehension

grammatical transformations

listening comprehension

text production

Lesson 7: Sleep & Chronobiology

Reading comprehension

grammatical transformations

listening comprehension

text production

Exercises in describing graphics

Lesson 8: Eating Behavior

Reading comprehension

grammatical transformations

listening comprehension

text production

Lesson 9: Child and Juvenile Delinquency

Reading comprehension

grammatical transformations

listening comprehension

text production

Lesson 10: Intelligence and Culture, Learning, Intelligence

Reading comprehension

grammatical transformations

listening comprehension

text production

Exercises in describing graphics

Lesson 11: Economics

Reading comprehension

grammatical transformations

listening comprehension

text production

Lesson 12: Psychology

Reading comprehension

grammatical transformations

listening comprehension

text production

Lesson 13: Environment, light pollution, air pollution, garbage, energies

Reading comprehension

grammatical transformations

listening comprehension

text production

Lesson 14: Languages

Reading comprehension

grammatical transformations

listening comprehension

text production

Lesson 15: History

Reading comprehension

grammatical transformations,

listening comprehension

text production

Lesson 16: Brain Research

Reading comprehension

grammatical transformations,

listening comprehension,

text production

Lesson 17: Senses

Reading comprehension

grammatical transformations

listening comprehension

text production

Lesson 18: Demographic Change

Reading comprehension

grammatical transformations

listening comprehension

text production

Lesson 19: Medicine (Part II)

Reading comprehension

grammatical transformations

listening comprehension

text production

Lesson 20: Weather & Environment

Reading comprehension

grammatical transformations

listening comprehension

text production
This is included in the C1 DSH course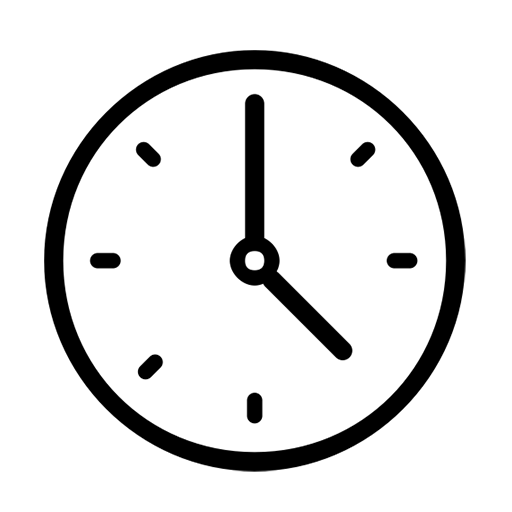 approx. 200 teaching units
with trained DaF teachers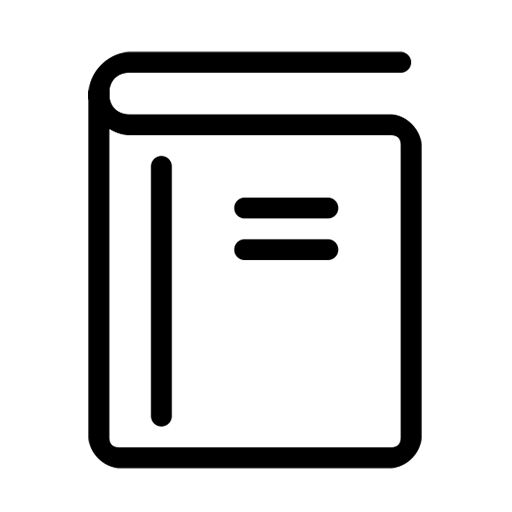 20 lessons
at C1 level (GER)
Extra teaching material
from Perfekt Deutsch

E-learning component
to deepen what you have learned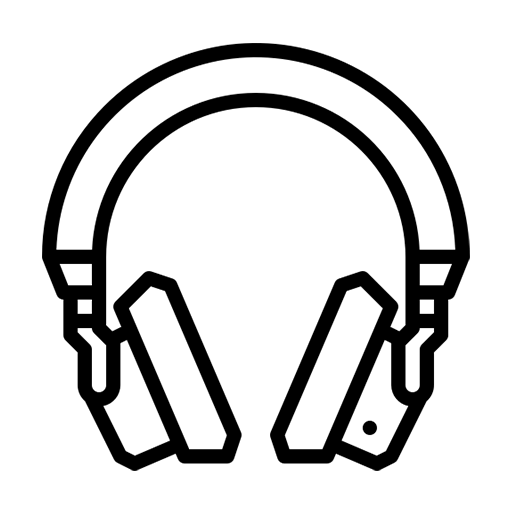 Additional listening training
on our e-learning platform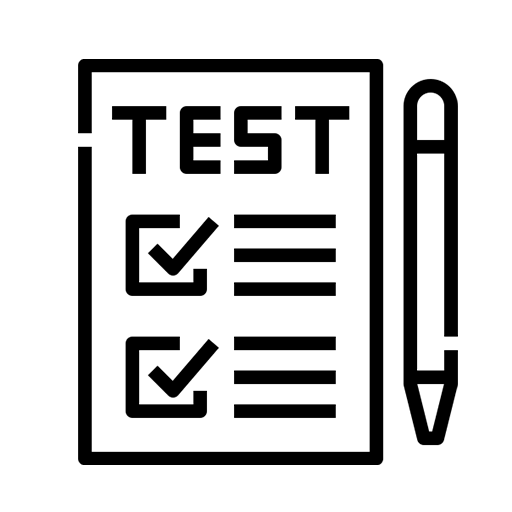 Learning progress checks
periodically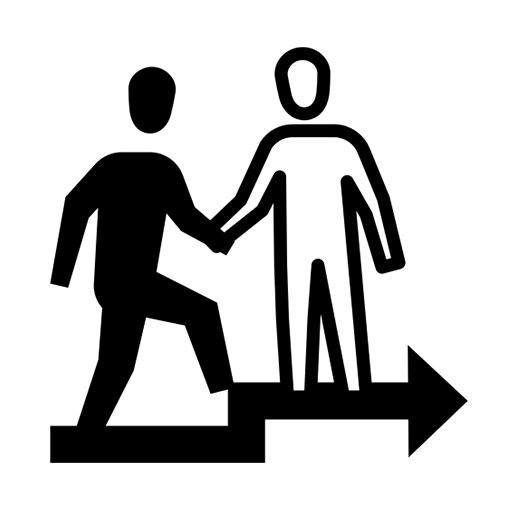 individual error analysis
by Perfekt Deutsch teachers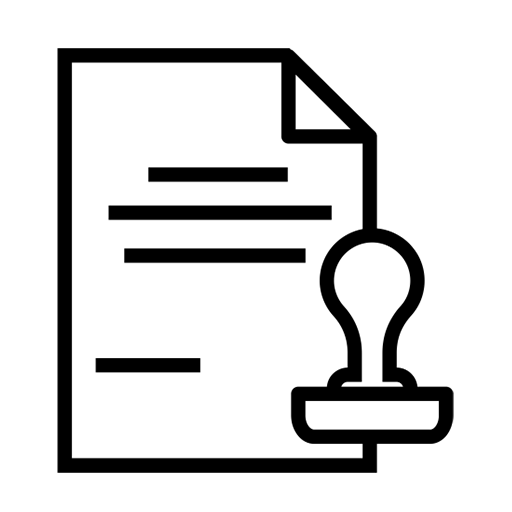 Certificate of attendance
for submission to the authorities, for the purchase of the Youngticket, for enrollment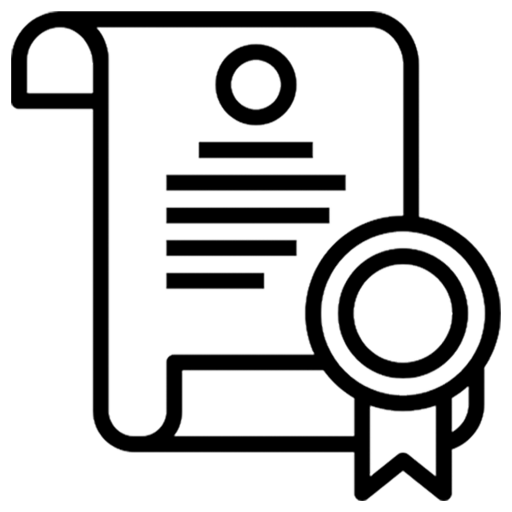 C1 DSH course certificate
from Perfekt Deutsch

DSH exam
in the premium and VIP package
Your advantages with Perfekt Deutsch:
professional German courses: online or in school
systematic communication of the course content
in-house teaching materials and course concepts
high learning pace
continuous repetition of grammatical structures and vocabulary
regular tests to monitor learning progress
individual error analyzes and feedback
daily homework and meetings
Use of modern media in the classroom
highly qualified DaF teachers
Licensed examination center for telc, TestDaF, TestAS and OnSET exams
central location in Dortmund city center
regular course and exam dates
free advice possible at any time
Reviews
Ich habe hier B2 und C1 gelernt und muss sagen, dass es die beste Sprachschule in Dortmund ist. Es werden […]

Ich hatte kürzlich das Vergnügen, Perfekt Deutsch zu besuchen, und ich kann mit Sicherheit sagen, dass es die perfekte Wahl […]

Ich war mit den Prüfungsvorbereitungskursen sehr zufrieden. Außerdem waren sehr angesehene und fleißige Professoren für den Unterricht verantwortlich. Die Atmosphäre […]

Perfekt Deutsch kursunda B1-C1 arası olan kurları bitirdim ve bu süre zarfında çok güzel zaman geçirdim. Bay Morteza ve Bayan […]

تجربه ی خیلی خوبی بود. کلاس جو خوبی داشت. استادمون خانم اوته، پرانرژی و دلسوز بود و سعی میکرد به […]

Ich habe hier die C1-Einrichtung abgeschlossen. Die Kurse werden nach prüfungsorientierten Lehrplänen unterrichtet. Ich empfehle es denjenigen, die Sprachprobleme haben, […]

Ich habe einen Deutschkurse C1 DSH bei Perfekt Deutsch besucht und im August die DHS-Prüfung bei FH Aachen mit dem […]

Ich habe Deutschkurse B2 und C1 DSH bei Perfekt Deutsch besucht und im August die DHS-Prüfung bei FH Aachen mit […]

Ich habe Deutschkurse B2 und C1 DSH bei Perfekt Deutsch besucht und im August die DHS-Prüfung bei FH Aachen mit […]

Ich habe einen Deutschkurse C1 DSH bei Perfekt Deutsch besucht und im August die DHS-Prüfung bei FH Aachen mit dem […]

Ich habe Deutschkurse B2 und C1 DSH bei Perfekt Deutsch besucht und im August die DHS-Prüfung bei FH Aachen mit […]

Ich habe Deutschkurse B2 und C1 DSH bei Perfekt Deutsch besucht und im August die DHS-Prüfung bei FH Aachen mit […]

Ich habe einen Deutschkurs C1 DSH bei Perfekt Deutsch besucht und im November die DHS-Prüfung bei FH Aachen mit dem […]

Balochini Ponte Lukas

Germany

Ich habe einen Deutschkurs C1 DSH bei Perfekt Deutsch besucht und im November die DHS-Prüfung bei FH Aachen mit dem […]

(Übersetzt von Google) Der Ort und die Atmosphäre waren großartig. Ich habe B2 online und C1 Präsenz studiert. Beide Lehrer […]

Dongmo, Ivan Yannick

United States (US)

Ich habe vom März 2023 bis Apriil  2023 den Deutschkurs C1 DSH bei Perfekt Deutsch besucht und im April 2023 […]

Ich habe vom Oktober 2022 bis Dezember 2022 den Deutschkurs C1 DSH bei Perfekt Deutsch besucht und im Februar 2023 […]

Kizilboga Zelda Ceren

Turkey

Ich habe vom Oktober 2022 bis Januar 2023 die Deutschkurse B2 und C1 DSH bei Perfekt Deutsch besucht und im […]

Ich habe vom April 2022 bis Februar 2023 die Deutschkurse A1, A2, B1, B2 und C1 DSH bei Perfekt Deutsch […]

Ich habe vom März 2022 bis April 2023 die Deutschkurse B1 und C1 DSH bei Perfekt Deutsch besucht und im […]

Ghorbanighazimahale Mohammad

Iran

Ich habe vom Juli bis Dezember 2019 die Deutschkurse B2 und C1 DSH bei Perfekt Deutsch besucht und im  Mai […]

(Übersetzt von Google) Ich habe hier meine B2-C1 DSH-Kurse gemacht und bin sehr zufrieden. Es waren vier sehr produktive Monate […]

Joicè Drama Channel

Nigeria

(Übersetzt von Google) Ich war Schüler der Perfekt Deutsch Sprachakademie von A1-C1. Meine Erfahrung war wirklich gut. Ich habe viele […]

(Übersetzt von Google) Der Besuch dieser deutschen Sprachschule war eine außergewöhnliche Erfahrung. Von dem Moment an, als ich das Klassenzimmer […]

Nichts zu meckern , sehr gute ausgebildeten Lehrern. Alles war Top. ich habe viel gelernt und ich kann nur empfehlen.

Der Unterricht an dieser Schule hilft, egal wie schlecht das Niveau in dieser Sprache ist, und die Lehrer sind mehr […]

Sehr geehrte Damen und Herren, Ich bin Saed Abuzmero, ich habe bei Ihnen einen C1 DSH Sprachkurs belegt. Ich würde […]

(Übersetzt von Google) Wunderbares Personal und Lehrer Sehr hilfreich Die Kurse sind sehr hilfreich und haben maßgeblich zu meinem Erfolg […]

Es ist eines der besten Sprachinstitute in NRW . Besonders wenn man kurz Zeit hat ,seine Deutschkenntnisse zu verbessern und […]

(Übersetzt von Google) Ausgezeichnetes Sprachinstitut… Die Lernatmosphäre, die Lehrer und die Lehrmethode sind ausgezeichnet Ich habe sehr vom DSH-Vorbereitungskurs für […]

(Übersetzt von Google) Ich habe in diesem Kurs von A1 bis C1 gelernt, was mir am besten gefällt, weil der […]

(Übersetzt von Google) Ausgezeichnetes Sprachinstitut… Die Lernatmosphäre, die Lehrer und die Lehrmethode sind ausgezeichnet Ich habe sehr vom DSH-Vorbereitungskurs für […]

(Übersetzt von Google) Ich habe an diesem Institut studiert und finde es sehr wunderbar und ich rate Jamil-Studenten, dort zu […]

Chris Ntantu

Congo (Kinshasa)

(Übersetzt von Google) Mein Name ist Chris, ich bin Kongolese (R.D.C). Ich habe den C1/DSH-Kurs bei Perfekt Deutsch besucht, der […]

Courage Ngowo Ikome

Cameroon

(Übersetzt von Google) Ich habe den Unterricht genossen und perfektes Deutsch hat mir sehr geholfen. Der Lehrer war ebenso eine […]

(Übersetzt von Google) Ich habe den DSH-Kurs C1 in Perfekt Deutsch belegt. Wir beendeten den Kurs gut mit einem intensiven […]

Courage Ngowo Ikome

Cameroon

(Übersetzt von Google) Ich habe den Unterricht genossen und perfektes Deutsch hat mir sehr geholfen. Der Lehrer war ebenso eine […]

Chris Ntantu

Congo (Kinshasa)

(Übersetzt von Google) Mein Name ist Chris, ich bin Kongolese (R.D.C). Ich habe den C1/DSH-Kurs bei Perfekt Deutsch besucht, der […]

Yassine Ben Abdallah

Tunisia

(Übersetzt von Google) Ich habe B2 und C1 online bei Perfekt Deutsch gelernt und kann nur sagen, dass es der […]

(Übersetzt von Google) Dort habe ich mich auf die DSH vorbereitet. Der Kurs ist wirklich "intensiv😉". Die Lehrer sind sehr […]

(Übersetzt von Google) Ich habe B2 und C1 in Perfekt Deutsch Dortmund gelernt und die Kurse waren wirklich hilfreich und […]

(Übersetzt von Google) Ich habe B2 und C1 bei Perfekt Deutsch gelernt und ehrlich gesagt war der Kurs wirklich super. […]

Ich habe meine DSH – Vorbereitung gemacht. Das Training war intensiv und hervorragend zusammen mit den Auswertungen. Die Lehrer helfen […]

Ehrlich gesagt war das Niveau des Instituts als Management und als Lehrer mehr als wunderbar, und die Atmosphäre im Herzen […]

Mamadou hasimiou Diallo

Guinea

L'école de langue allemande " Perfekt-Deutsch Sprachakademie" est l'une des meilleures écoles si ce n'est pas la meilleure en Allemagne. […]

(Übersetzt von Google) Ausgezeichnetes Institut, gute Zeiten (Original) معهد ممتاز ومواعيده جيدة‎

Ich bin sehr zufrieden mit meinem Kurs. Beste in dortmund

(Übersetzt von Google) Ehrlich gesagt war das Niveau des Instituts als Management und als Lehrer mehr als wunderbar, und die […]

Perfekt Deutsch is the right place to learn the German language, they have excellent programs and the best teachers, so […]

(Übersetzt von Google) Die beste Spracherfahrung, die man machen kann. Ich danke der Institutsleitung und den Lehrkräften für ihren Einsatz. […]

(Übersetzt von Google) es war eine wunderbare erfahrung, in dieser schule deutsch zu lernen. mein deutsch ist jetzt viel besser […]

(Übersetzt von Google) Eine der besten Erfahrungen meines Lebens 🇹🇳❤️ und einer der besten Lehrer Frau Volbert, Ute, Melanie und […]

(Übersetzt von Google) Ich habe hier meine DSH-Vorbereitung gemacht, es ist eine erfahrene und aufmerksame Schule. Auch telc Kurse sind […]

(Übersetzt von Google) Echt super!! Ich danke meinen Lehrern, die uns alle Opfer gebracht haben, damit wir alle in kurzer […]

(Übersetzt von Google) Ehrlich gesagt, exzellenter und professioneller Unterricht Qualitativ hochwertige Lehrer zu vernünftigen Preisen für alle (Original) بصراحة تدريس […]

(Übersetzt von Google) Ich habe den DSH-Vorbereitungskurs von Perfekt Deutsch belegt. Der Kurs war rein zielgerichtet und die Lerninhalte waren […]

Hadiatoulaye Diallo

Guinea

(Übersetzt von Google) mein Name ist Diallo Hadiatoulaye, ich komme aus Guinea-Conakry und bin seit Oktober 2021 in Deutschland und […]

Ich war sehr zufrieden mit diesem Institut und empfehle es jedem, der die Grundlagen deutscher Sprachkonzepte gut lernen möchte 💪🏻❤ […]

(von Google) Guten Tag bin ich dem Sprachinstitut Perfekt Deutsch sehr dankbar. Ich habe die Telc HS-Klassen B2 und C1 […]

Namo Kenne Aurela

Cameroon

Ich fand den Deutschkurs bei Perfekt Deutsch super interessant. Innerhalb von nur zwei Monaten habe ich viel gelernt, sogar viel […]

Die Sprachkurse, die ich bei perfekt Deutsch belegt habe, waren wirklich interessant. Ich danke Herrn Patrick, Frau Melanie und vor […]

Elif Ayça Yıldırım

Turkey

I took B1-B2-C1 courses at Perfekt Deutsch and successfully completed them in 6 months with a very intense tempo and […]

Je m'appelle Aissatou Diallo j'ai suivi mes courq de deutsch de A2 à C1 à Perfekt Deutsch.Au début j'étais seulement […]

Hello to the newcomers who want to have intensive German language education. I have taken several courses at Perfekt Deutsch […]
Frequently bought together
Duration:

2 Days

Start:

6 times a year

Сapacity:

written + oral

Exam location:

Aachen