Successfully learning German in Dortmund
Would you like to learn German in Dortmund and get prepared for your university career, employment, or citizenship test? Then Perfekt Deutsch is the right language school for you.
Our language school's three locations are located right in the middle of Dortmund, only 800 meters from the Dortmund Main Station (Hauptbahnhof).
Thanks to our capacity, we can offer German courses at different class times. You decide whether your would like German in the morning, afternoon, evening, or even on the weekend.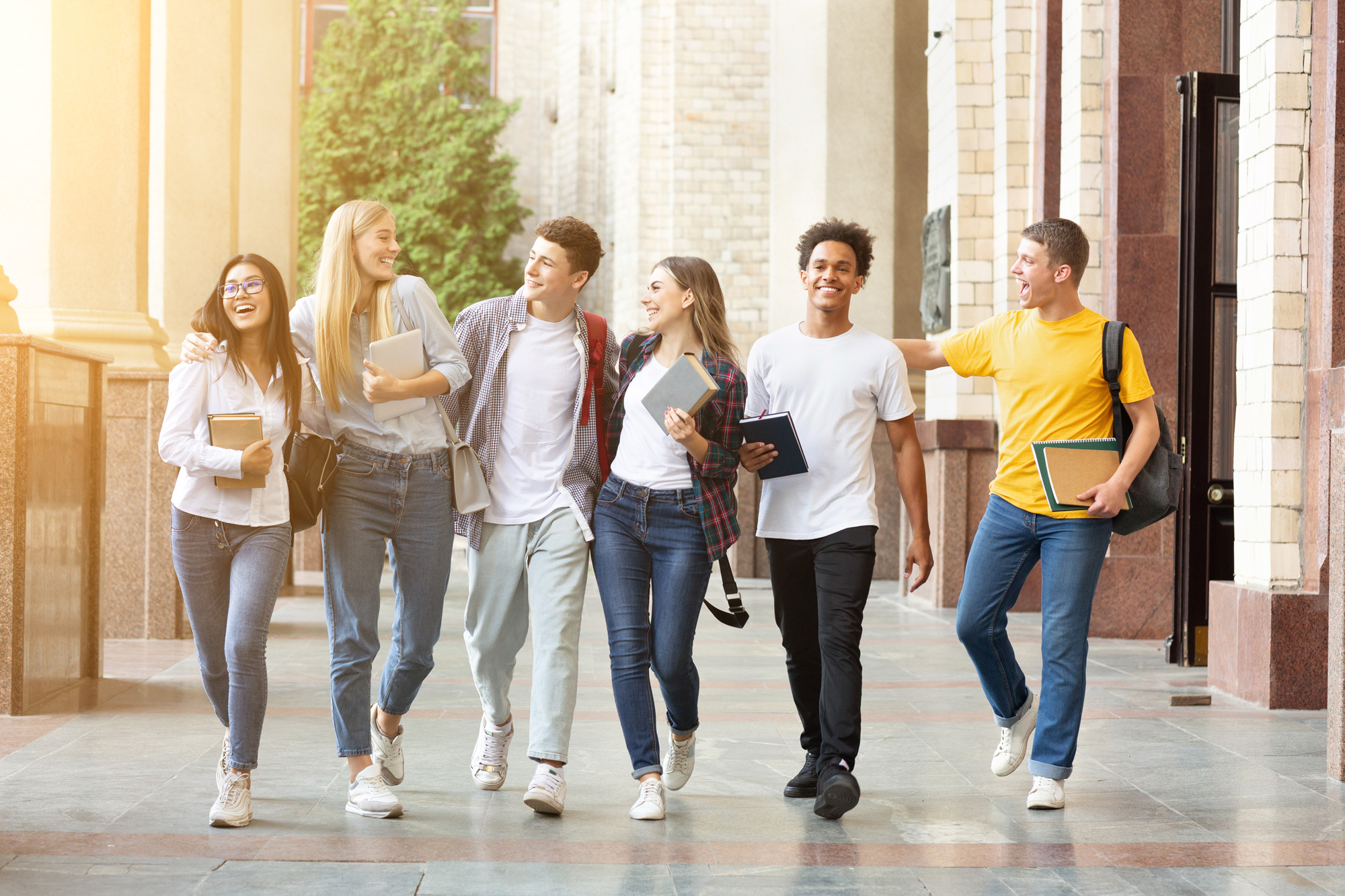 Language school in Dortmund –
Perfekt Deutsch Language academy
5000
Examination and course participants annually
21500
Participants since 2013
Perfekt Deutsch is a language school in the center of Dortmund that focuses on preparatory intensive courses. Together with the C1 course, you can book one of the university entrance exams with us, such as telc, TestDaF or DSH. This shortens the unnecessary waiting time for our students to take the university entrance examination.
Every year, more than 150 foreign doctors who are preparing for the license to practice medicine complete our medical language courses.
As a licensed telc and TestDaF examination center, Perfekt Deutsch offers telc exams at all levels every month and TestDaF 6 times a year.
You will find over 550 reviews on our homepage and on the Internet, read them and let our quality and competence convince you.
German courses in Dortmund:
classroom or online lessons
Here you will find our extensive range of courses. There is a suitable course for everyone.
Exams
Are you looking for an officially recognized language certificate for family reunification, for citizenship, for taking up work or studying at a German university? Then you will find it with us.
How do I register for the course?
The 4-5 step course registration is quick and easy
1.
Choose a course
Choose and pay for suitable courses
2.
Get documents
After a maximum of 3 days you will receive a confirmation of registration (for the visa) by email
3.
Confirm course
You confirm your admission to the course approx. 2 weeks before the start of the course
4.
Take the entrance test
Before the course starts, take the entrance test at school or online
5.
Take part in the course
One day before the start of the course (after 6:00 p.m.) you will receive all information about the first day of the course
1.
Entrance test / certificate
Take the entrance test or submit a certificate from a school in Germany or a telc certificate
2.
Choose a course
Choose and pay for the right courses
3.
Get documents
After a maximum of 3 days you will receive a registration confirmation by email
4.
Take part in the course
One day before the start of the course (after 6:00 p.m.) you will receive all information about the first day of the course
Our advantages
All highlights at a glance
What do our students say
You can find over 500 reviews here and on the Internet
Ich habe einen B2-Kurs belegt. Das Institut war im Allgemeinen gut, insbesondere die Grammatik اخذت دورة B2 كان المعهد جيد […]

Ich hatte das Glück, in dieser wunderbaren Schule zu lernen und habe eine weitere Chance, bei Frauen Volbert und Anna […]

Die hervorragende Organisation des Sprachenzentrums hat meine Prüfung (C1 Telc Hochschule) zu einem angenehmen Erlebnis gemacht. Klare Anweisungen und ein […]

Ich habe hier einen Kurs von Niveau B-1 bis C1 belegt. Es ist einer der besten Kurse in Dortmund, die […]

Was ich über perfekt deutsch zu sagen habe. Ich bin in 5 Monaten nach Deutschland gekommen. Und ich habe dort […]

Ich habe im Kurs die Niveaustufen B1, B2 und C1 belegt. Im Großen und Ganzen war ich mit dem Ablauf […]

Ich habe an dieser Schule von Niveau A2 bis Niveau B2 studiert. Die Lehrer sind verständnisvoll und bieten qualitativ hochwertigen Unterricht. Die […]

Alles war großartig, die Lehrer und die Schule Es war eine hervorragende Erfahrung, Deutsch zu lernen. Everything was great, the […]

Ich habe den B1 und B2 Kurs bei perfekt deutsch gemacht, die Kurse haben mir sehr geholfen und die Lehrer […]

Diese Schule wurde mir von einem Freund empfohlen, als ich auf der Suche nach einem B1-Intensivkurs mit einer benoteten Prüfung […]

Meine Erfahrung war sehr gut. Ich habe durch den fleißigen Lehrer viel gelernt Darüber hinaus war es immer der Rand […]
×
What is the timetable at Perfekt Deutsch?

A1, B1 and C1 courses take place in the morning (8.00-12.45).

A2, B2 courses take place in the afternoon (01.00-5.45 p.m.).

How do I find accommodation in Dortmund?

The Perfekt Deutsch does not rent any accommodation. Our partner company Student.service offers the room search service and other services for students. As a certain amount of advance notice is necessary for the organization or search for accommodation, we recommend that you send an inquiry to info@studservice.de at least 3 months before your arrival date. Short-term inquiries can only be processed if there is free capacity.

What happens if I notice that I cannot get my visa on time and that I will be delayed or
not even arriving in Germany at the start of the course?

In this case, send us the following documents in good quality to service@perfekt-deutsch.de:

Registration confirmation from Perfect German (pdf)
Rejection letter from the German embassy (pdf)
Your bank details (IBAN, BIC / SWIFT, name of the bank, name of the account holder)

You will be reimbursed your course fee. In this case, however, the processing fee of € 95.00 will be retained. It may take up to 10 working days for the course fee to be reimbursed.