B1 German intensive course
559€
approx. 8 weeks, approx. 200 lessons

Mon-Thu, 8:00 a.m.-12:45 p.m.

Location: Dortmund or online

Bonus 1: B1 Intensivtrainer (for offline students only)
Bonus 2: e-learning from Perfekt Deutsch

Registration deadline: 14 days before the course
German B1 intensive course
Our B1 German course builds on the A2 intensive course. The acquisition of the basic grammar is largely completed at the beginning of the B1 German course. In the further course of the course, more complex grammatical structures are dealt with. The ability to take part in everyday conversations without preparation is gradually developed in the B1 course. The spectrum of topics of discussion will be expanded to include political, economic, historical and current social issues. The course of the lessons and the types of tasks in our B1 intensive course aim to enable students to use the language independently within a short period of time.
Your daily B1 lessons with us look like this:
Training of oral and written communication skills

intensive vocabulary work

Training of listening and reading comprehension based on texts of medium difficulty

Learning and practicing more complex grammar structures

Presentation and writing training

Pronunciation training
After successfully completing our B1 German course, you will be able to express yourself in German independently and have fluent discussions on the main topics. You will learn from clearly formulated conversations on topics such as training, work, leisure, media, etc. to obtain detailed information and to write your own coherent argumentative texts.
---
Target group:
German learners who have mastered basic German grammar as far as possible, understand texts on everyday topics, can communicate in the most common everyday situations and who want to quickly develop their knowledge of German
---
Requirements / previous knowledge:
telc A2 certificate or

A2 certificate from a language school in Germany ok

Admission test
---
Methods:
Language of instruction: German

Vermittlung unterschiedlicher Lese- und Hörstrategien (global, selektiv, detailliert)
Vermittlung diverser Methoden zur Erschließung unbekannten Wortschatzes
Einüben des neu erworbenen Wortschatzes durch Dialogübungen und das Verfassen eigener Texte (Argumentation)
---
Lecturers:
The teaching team from Perfekt Deutsch consists of lecturers with extensive teaching experience and intercultural competence.
---
Teaching materials:
In the course you will work with current B1 textbooks. You will receive detailed information on this in good time before the start of the course. We also use teaching materials that are developed by the Perfect German Language Academy and are continuously updated and supplemented by the school's internal editorial staff.
Zusätzlich erhalten die B1 Kursteilnehmer von Perfekt Deutsch einen individuellen Zugang zu unserer kursbegleitenden E-Learning-Plattform. Diese enthält an das Kurs- und das Sprachniveau der B1 Deutschlerner angepasste Grammatik-, Wortschatzübungen, Lese- und Hörtrainingsaufgaben, sowie eine Vielzahl von Übungen zu Verbesserung der schriftlichen Ausdrucksfähigkeit.
The content of our B1 German course corresponds to the levels of the Common European Framework of Reference for Languages.
---
Vocabulary tests, intermediate exams in the B1 German course:
9 vocabulary tests (after each lesson)

3 major intermediate exams (every 2 weeks)
The regular learning progress checks test the skills of reading, listening, writing and the practiced grammar. The corrections are made by the qualified teachers. With the help of these tests you can check your learning progress.
---
E-learning component:
The Perfekt Deutsch Language Akademy uses the principle of blended learning and combines the face-to-face and online live courses with an e-learning component. On our learning platform, we provide our course participants with online exercises with which they can check and deepen their knowledge of grammar and vocabulary in particular during the course.
In addition, our learning platform contains a large number of writing tasks that our German learners work on in the course of the B1 German course. The continuous writing training gives our course participants the opportunity to consolidate their written language skills and to develop discursive skills. The intensive writing training in the B1 course is accompanied by our course instructors, the course participants receive individual error analysis and feedback on their writing performance.
---
Work at home:
You get homework every day. These will be discussed and corrected on the next day of class.
---
Final exam and certificate after the B1 course:
At the end of the course, you will take an internal B1 final exam and receive an B1 final certificate from Perfekt Deutsch. The written exam contains the following parts: grammar, reading comprehension, listening comprehension and text production.
You also have the option of taking a telc German B1 exam with us. Here you can find more information about the telc B1 exam.
---
Additionally for the online course:
With our online B1 German course, you can learn from the comfort of your own home and achieve your desired learning goal in a timely manner.
This is what awaits you:
Interactive live online lessons in the virtual classroom with video and audio

Professional German learning with qualified, experienced

GAFL

(German as a foreign language)

teachers
For the online course you need:
stable internet connection

Computer or laptop with camera

microphone

possibly headphones
Our german teachers have a lot of experience in teaching the German language and are well versed in using the respective online tools. They know how to make online lessons diverse and goal-oriented, how to motivate participants to do interactive exercises and how to make optimal use of the advantages of online lessons.
In the online German course from Perfekt Deutsch you work with modern software that is free of charge for you. You can either order your textbook as a print version in bookshops or you can work with an interactive digital version.
What you will learn in the B1 German course:
How you can communicate in everyday and some professional situations, e.g
talk about interests and preferences

Explain and justify your opinion on a specific topic and plans

talk about the daily routine and leisure activities

place an order over the phone

tell a story or recount the plot of a book or movie

report on the past

Express consequences and contradictions

give a short presentation

talk about advantages and disadvantages
How you can read and write simple texts in which common everyday language occurs, e.g.
Formulate comments

write private letters in which events, feelings and wishes are reported

understand and write travel reports

write formal emails

understand newspaper reports

summarize experiences and impressions in a blog
Course content in the B1 intensive course:
Lesson 1: time, free time, travel, typically German

Grammar

Pronominaladverbien, Verben mit Präposition und Nebensatz

Präpositionen

Präteritum (Whd.)

Doppelkonjunktionen




Lesson 2: Professions, the world of work, application

Grammar:

N-Deklinationen

Infinitiv mit/ohne zu

Lesson 3: arts, reading, books

Grammar:

um…zu, ohne…zu, statt…zu
Konjunktiv II (Präsens und Vergangenheit)
Passiv
reflexive Verben

Lesson 4: television, advertising, consumer behavior

Grammar:

Komparation der Adjektive
Proportionalsätze mit je…desto / umso
Nominalisierte Adjektive
Relativsätze
Adjektivdeklination (Whd.)

Lesson 5: School, Study, Study, and Grades

Grammar:

Passiv mit Modalverben
Subjektloses Passiv
Erststellen-es

Lesson 6: Cars, Traffic, Transportation, Tourism

Grammar:

Plusquamperfekt und Futur I
Temporalangaben
Lokale Relativsätze

Lesson 7: feelings, happiness, contentment, stress

Grammar:

Präpositionen mit Genitiv
Nebensätze mit so dass
Kausale und konzessive Verbindungen

Lesson 8: Food and Nutrition

Grammar:

Nebensätze mit indem / dadurch, dass

Lesson 9: Internet, Computers, and Cell Phones

Grammar:

Wiederholung und Vertiefung
This is included in the B1 course: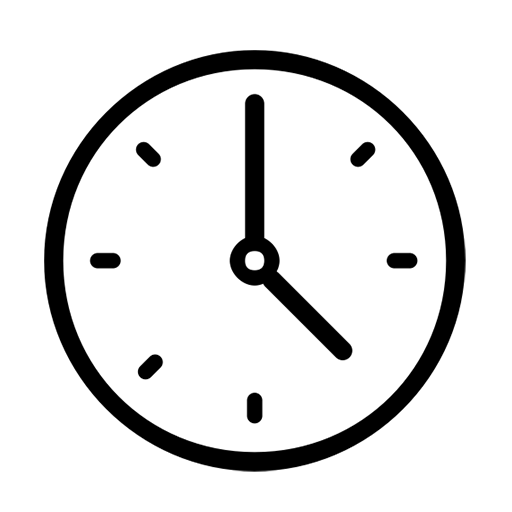 approx. 200 teaching units
with trained GAFL (German as a foreign language)  teachers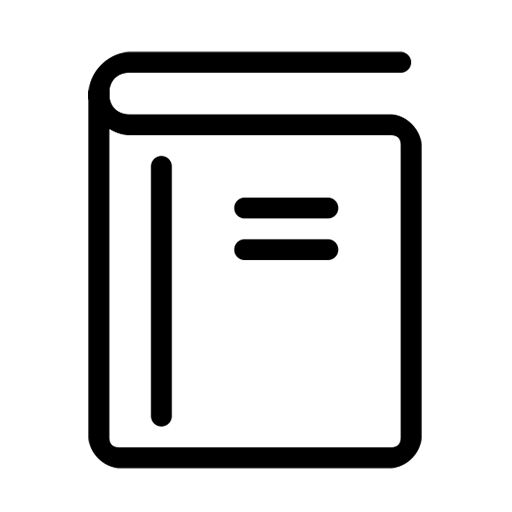 9 lessons
at B1 level (GER)
Extra teaching material
 from Perfekt Deutsch

E-learning component
to deepen what you have learned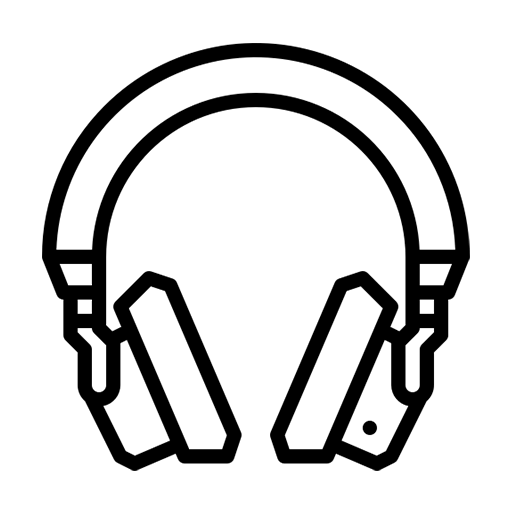 Additional listening training
on our e-learning platform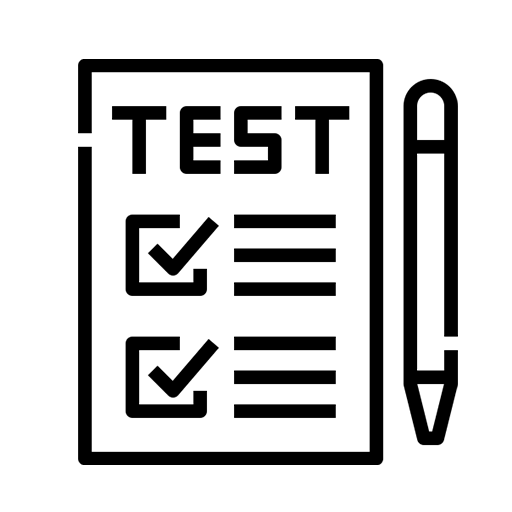 Learning level checks
periodically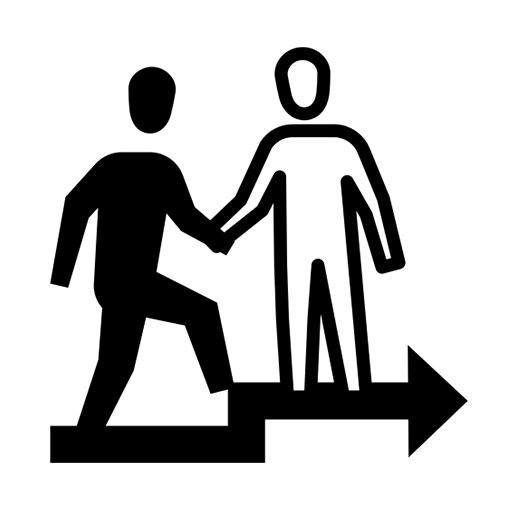 individual error analysis
from teachers of Perfekt Deutsch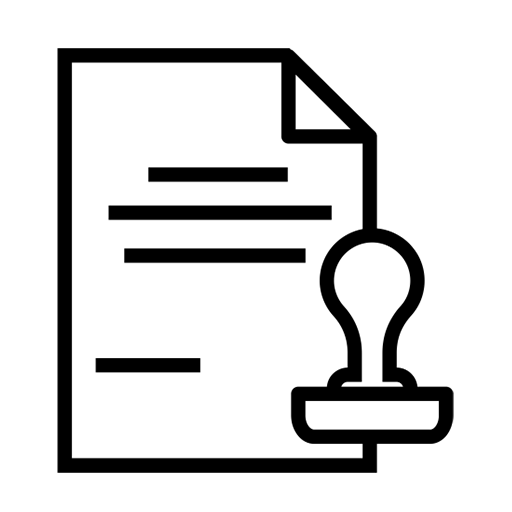 Certificate of attendance
for submission to the authorities, for the purchase of the Youngticket, for enrollment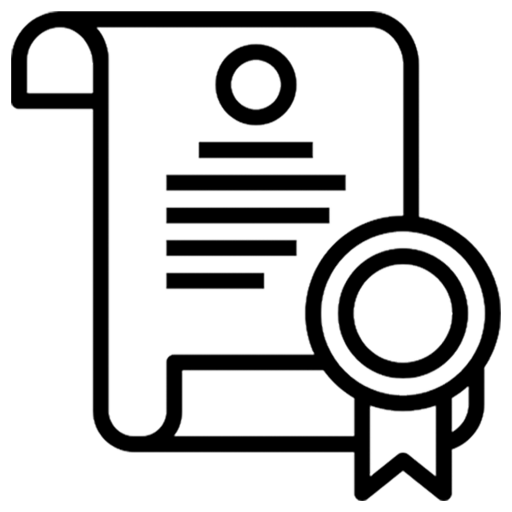 B1 course certificate
from Perfekt Deutsch

telc B1 exam
only in the premium- and vip package
Your advantages with Perfekt Deutsch:
professional German courses: online or in school
systematic communication of the course content
in-house teaching materials and course concepts
high learning pace
continuous repetition of grammatical structures and vocabulary
regular tests to monitor learning progress
individual error analyzes and feedback
daily homework and meetings
Use of modern media in the classroom
highly qualified DaF teachers
Licensed examination center for telc, TestDaF, TestAS and OnSET exams
central location in Dortmund city center
regular course and exam dates
free advice possible at any time
Reviews
Perfekt Deutsch kursunda B1-C1 arası olan kurları bitirdim ve bu süre zarfında çok güzel zaman geçirdim. Bay Morteza ve Bayan […]

من اینجا از b1تا c1 در کلاس های زیان شرکت کردم و خیلی راضی بودم ، استادای خوبی دارند که […]

Ich kann Frau Kübra nicht genug für ihre Bemühungen danken. Vielen Dank

Frau Kübra ist perfekt ♥️👌🏻

Super Entscheidung, ich hab eine Deutschschule für einen Bekannten gesucht und er war mit dieser Erfahrung sehr zufrieden und hat […]

(Übersetzt von Google) Ich habe bei ihnen zwei Kurse B1 und B2 belegt. Ehrlich gesagt ist es ein wunderbareres Zentrum. […]

(Übersetzt von Google) Es war mir eine Freude, an den Deutschkursen bei perfekt-deutsch in Dortmund teilzunehmen, und ich empfehle jedem, […]

Mohamed Lamine Diallo

Ivory Coast

(Übersetzt von Google) Ich habe an dieser Schule von Niveau B1 bis Niveau C1 studiert. Die Lehrer sind sehr gut […]

Ich habe vom April 2022 bis Februar 2023 die Deutschkurse A1, A2, B1, B2 und C1 DSH bei Perfekt Deutsch […]

Ich habe vom März 2022 bis April 2023 die Deutschkurse B1 und C1 DSH bei Perfekt Deutsch besucht und im […]

Ich habe vom Januar bis Februar 2021  den Deutschkurs B1 bei Perfekt Deutsch besucht und im Mai 2021 die Prüfung […]

Furkan Bugrahan Kacar

Turkey

Ich habe vom August bis Dezember 2020  die Deutschkurse B1 und B2 bei Perfekt Deutsch besucht und im April 2021 […]

Hallo, mein Name ist Abdelkarim Ammar und ich komme aus Tunisien . Ich empfehle perfekt Deutsch für Ihren Sprachunterricht, weil […]

Joicè Drama Channel

Nigeria

(Übersetzt von Google) Ich war Schüler der Perfekt Deutsch Sprachakademie von A1-C1. Meine Erfahrung war wirklich gut. Ich habe viele […]

(Übersetzt von Google) Der Besuch dieser deutschen Sprachschule war eine außergewöhnliche Erfahrung. Von dem Moment an, als ich das Klassenzimmer […]

Ogundeyibi Mayowa

Nigeria

(Übersetzt von Google) Ich hatte die Gelegenheit, sechs Monate lang Deutsch an der Perfekt Deutsch Sprachschule in Dortmund zu lernen, […]

Der Unterricht an dieser Schule hilft, egal wie schlecht das Niveau in dieser Sprache ist, und die Lehrer sind mehr […]

(Übersetzt von Google) Ich habe in diesem Kurs von A1 bis C1 gelernt, was mir am besten gefällt, weil der […]

Ich habe hier Deutsch-Intensivkurse auf B1- und B2-Niveau besucht. Ich bin zufrieden mit der angebotenen Qualität und besonders mit der […]

(Übersetzt von Google) Ich habe B1-B2-C1-Kurse bei Perfekt Deutsch belegt und sie in 6 Monaten mit einem sehr intensiven Tempo […]

(Übersetzt von Google) Ich kann ohne Weiteres sagen, dass ich mit Perfekt Deutsch den besten Deutschkurs + Fremdsprachenlernerfahrung meines Lebens […]

(Übersetzt von Google) Ich habe an diesem Institut studiert und finde es sehr wunderbar und ich rate Jamil-Studenten, dort zu […]

(Übersetzt von Google) Ich habe B2 und C1 bei Perfekt Deutsch gelernt und ehrlich gesagt war der Kurs wirklich super. […]

(Übersetzt von Google) Nachdem ich an anderen Online-Kursen teilgenommen habe, kann ich sagen, dass Perfekt Deutsch Dortmund ohne Zweifel DAS […]

Sehr wertvolle Fortbildung habe ich hier erlebt. Bester Wahl in Dortmund für einen Sprachschüler, der die deutsche Sprache beherrschen möchte.

Ehrlich gesagt war das Niveau des Instituts als Management und als Lehrer mehr als wunderbar, und die Atmosphäre im Herzen […]

Mamadou hasimiou Diallo

Guinea

L'école de langue allemande " Perfekt-Deutsch Sprachakademie" est l'une des meilleures écoles si ce n'est pas la meilleure en Allemagne. […]

Tive uma experiência muito boa durante o tempo que aprendi Alemão na Perfekt Deutsch. Os professores são de qualidade, ensinam […]

I can easily say that I had with Perfekt Deutsch the best German language course + foreign language learning experience […]

(Übersetzt von Google) Ehrlich gesagt war das Niveau des Instituts als Management und als Lehrer mehr als wunderbar, und die […]

(Übersetzt von Google) es war eine wunderbare erfahrung, in dieser schule deutsch zu lernen. mein deutsch ist jetzt viel besser […]

(Übersetzt von Google) Eine der besten Erfahrungen meines Lebens 🇹🇳❤️ und einer der besten Lehrer Frau Volbert, Ute, Melanie und […]

(Übersetzt von Google) Ich habe drei Kurse bei Perfect.Deutsch gemacht: B1, B2, C1. Ich bin eigentlich so glücklich mit dem […]

Übersetzt von Google) sehr sachkundige Lehrer, professionelle Verwaltung und allgemein eine unterhaltsame Lernatmosphäre. Wärmstens empfohlen. 🙂 (Original) professeurs très compétents, […]

(Übersetzt von Google) Ich habe drei Kurse bei Perfect.Deutsch gemacht: B1, B2, C1. Ich bin eigentlich so glücklich mit dem […]

Hadiatoulaye Diallo

Guinea

(Übersetzt von Google) mein Name ist Diallo Hadiatoulaye, ich komme aus Guinea-Conakry und bin seit Oktober 2021 in Deutschland und […]

Barry, Boubacar Sidiki

Guinea

(Übersetzt von Google) Hallo, mein Name ist Boubacar Sidiki Barry und ich komme aus Guinea. Ich empfehle perfekt Deutsch für […]

Elif Ayça Yıldırım

Turkey

I took B1-B2-C1 courses at Perfekt Deutsch and successfully completed them in 6 months with a very intense tempo and […]

MOHAMAD ALI YEHYA

Lebanon

تجربة مثاليّة و معهد ممتاز ذو مستوى عالي من الخبرة

Je m'appelle Aissatou Diallo j'ai suivi mes courq de deutsch de A2 à C1 à Perfekt Deutsch.Au début j'étais seulement […]
Frequently bought together
telc B1 Allgemein exam

Next exam: 11.11.23

Duration:

1 Day

Start:

every 2 weeks

Schedule:

ca. 07:30 - 19:30

Сapacity:

written + oral

Exam location:

Dortmund